STG Payroll Services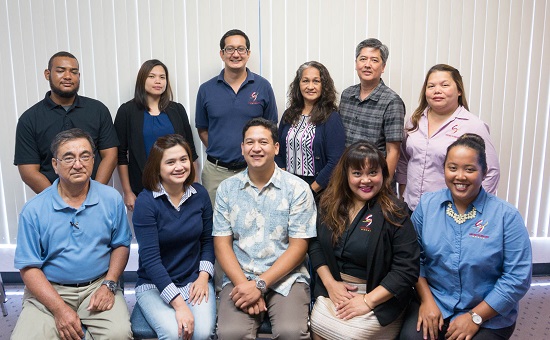 Whether you employ 1 or 1000, STG can provide you robust and reliable payroll services at a lower cost than processing payroll in-house. This is the reason we provide payroll to thousands of employees throughout Guam, the CNMI, and Micronesia. Our services include:
Payroll processing
Tax computations
Employee deductions and payments
Employee Leave tracking
Direct Deposits
Tax and SWICA filings
W-2 preparation
Check production
Pick-up and Delivery services
Access to on-line systems
Multiple levels of security
Management reporting
Specialized report development
Seamless Integration to UKG Ready Time & Labor Management and HR systems
Integration to external HR and Benefits Management Systems
Custom File Exports for integration to other external systems
STG has a consistent track record of delivering accurate, on-time, and secure payroll services. We can tailor our solutions specifically to meet your processing and reporting requirements. Contact us for references and a demonstration of how we can help you more easily manage your workforce.
(
back to top
)
UKG READY: Time & Labor Management
In 1979, UKG (the Ultimate Kronos Group, formerly Kronos) developed the first computerized time and attendance system, and created a new industry. The company's focus on product innovation and customer need has resulted in its leadership position in frontline labor management. UKG provides a complete line of products for organizations of all sizes across a broad range of industries.
In 1989, the Sanford Technology Group (STG) introduced UKG's labor management products to Guam, the CNMI and Micronesia. Since then, our partnership has produced an unbeatable solution that enables customers to interface their time and attendance systems with our Payroll applications.
Let STG and UKG provide you with the best of breed tools to manage your resources, today!
(
back to top
)
UKG READY: Human Resources
The UKG Human Resources (HR) solution is designed to help companies in any industry, or of any size, bring the difficult and often cumbersome task of HR record keeping and government reporting under control. We have seamlessly integrated the UKG HR solution to our Payroll system eliminating the need for duplicated record maintenance.
Your HR and/or Payroll manager will have real time access to key employee information, such as salary history, performance appraisals, attendance history, training skills, job history, insurance/benefits, wellness, and much more. There are also user definable fields available to help tailor the system to your needs.
Responding to government requirements is simplified through numerous reporting options for EEO, COBRA, OSHA, workers compensation, and ISO 9600.
The Applicant Tracking automates many of the steps in a company's hiring process. It features extensive data about each applicant, with numerous reporting options to provide information needed during the onboarding process.
Extensive levels of security can be implemented at the menu, program, company and/or division/department levels. This allows the company to control access to its confidential data.
Contact us for a demonstration.
(
back to top
)
Badges
We produce customized Photo-ID cards. Tailor-made to include barcodes, these ID badges can be used to interface directly with Kronos timekeeper terminals, resulting in a single ID card that is secure enough to be the official ID of your company, while enabling you to do away with individual employee timecards.
We can take the employee picture at your workplace, or you can provide us with your images in digital format.
Our staff is skilled in the layout of ID badges, including company logos, photographs, and any other information that you wish to display on your ID card. Our badges are produced in-house by STG staff, with a quick turn-around time for replacements - especially if you choose to submit your data and images via email. We can also provide you with a complete, turnkey ID badge system, including the software and badge printer, if you desire to produce these in-house.

(
back to top
)