IBM Solutions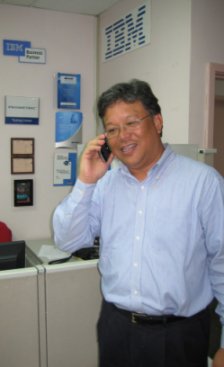 As an IBM Business Partner, we are trained and certified to deliver the people, products and best practices to achieve the fastest "time-to-value" for your investment. We deliver solutions to companies of all sizes utilizing our extensive implementation and methodology expertise packaged with IBM iSeries servers.
The iSeries server is the ideal choice for businesses looking for mission-critical availability, manageability, security and reliability required to handle the extreme demands of today's business. It is unsurpassed in the industry for fast implementation, high performance, and near-zero maintenance with thousands of proven business solutions readily available.
We offer packaged solutions, integration and implementation services, software and hardware upgrades, application programming, and hardware maintenance.

(
back to top
)
POS Systems
Hardware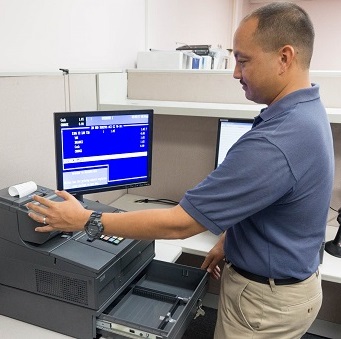 IBM 469x and SurePOS
PC-based modular systems
Symbol and PSC scanners, scales and wireless solutions
Barcode and Badge printers and solutions
STG offers a wide range of POS solutions for the Retail and Food and Beverage industry. As Micronesia's only IBM Retail Store Systems Business Partner since 1987, STG has sold, installed, customized and continues to support IBM's SurePOS operating system and software applications. There is no more flexible and robust POS package with integration to other store systems or backend legacy systems available today.
Microsoft Retail Management System Store Operation POS Systems

Microsoft Retail Management System Store Operations is recognized worldwide as a software solution that handles every POS and management challenge. It expedites checkouts and every back-office task, shows you new ways to market, promote and sell, scales up smoothly for expansion and e-commerce, and cuts your POS system and operating costs.
Store Operations tames any stock, inventory and sales method-including your services, layaways, subscriptions, work orders and back orders.
In one or a hundred checkout lanes, Store Operations' easy-to-grasp screens deliver faster, smoother sales. The customizable POS screen looks like a receipt-with every item, price and quantity in plain sight. Cashiers make fewer mistakes. Lines go fast. Tricky transactions-layaways, returns, partial payments, mixed tender-all become easy.
Serve customers as individuals, using the same tools retail giants do. Store Operations can make every customer feel like a valued friend by keeping customer records as complete as you like them. Happy customers are repeat customers. Besides building a loyal customer base, Store Operations features speed lines and ensure accurate accounting.
Easy integration with the Internet and other software packages avoids double work and broadens management visibility. Store Operations amiably integrates with legacy systems, accounting/financial software, EDC, credit card services and the Web. Make in-store traffic, catalog sales, phone orders and Web traffic feed each other! Store Operations helps you maximize cash-in from every "touch" and transaction.
(
back to top
)
Application Development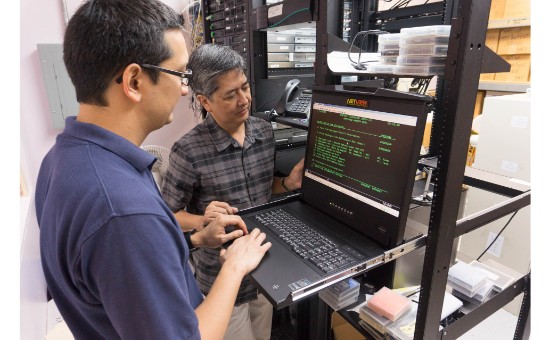 The STG Applications Development Group delivers application interfaces and custom IT solutions for web, client-server, and iSeries platforms. STG specializes in the design, development, and implementation of mission-critical software solutions for both the private and public sectors. Our philosophy is to help our clients achieve their business goals by providing the systems solutions and expertise necessary to support those goals.
(
back to top
)
Financial Systems
STG offers QuickBooks Premier Industry Solutions covering six unique accounting solutions - Accountants, Contractors, Manufacturers and Wholesalers, Professional Services, Retailers and Non-Profits - for you to choose from, each with industry-specific features, customized reporting, valuable planning and forecasting tools. QuickBooks Premier helps you track every dollar in and out of your business, so your business is more profitable.
Is your small business not so small anymore? QuickBooks Enterprise Solutions is for businesses that are outgrowing the functionality and list limits of QuickBooks Pro or Premier. If you have more than 20 employees, multiple locations, or specialized departments - Enterprise Solutions may be right for you.
Don't see your business type? QuickBooks Premier Industry Edition for General Business gives you a full suite of tools to manage your complete financial picture, automatically track materials and assemblies, and apply different pricing per customer, item or job. Whatever your financial systems need may be, give us a call and let's discuss a viable solution for your specific requirements!
(
back to top
)